For Older Kids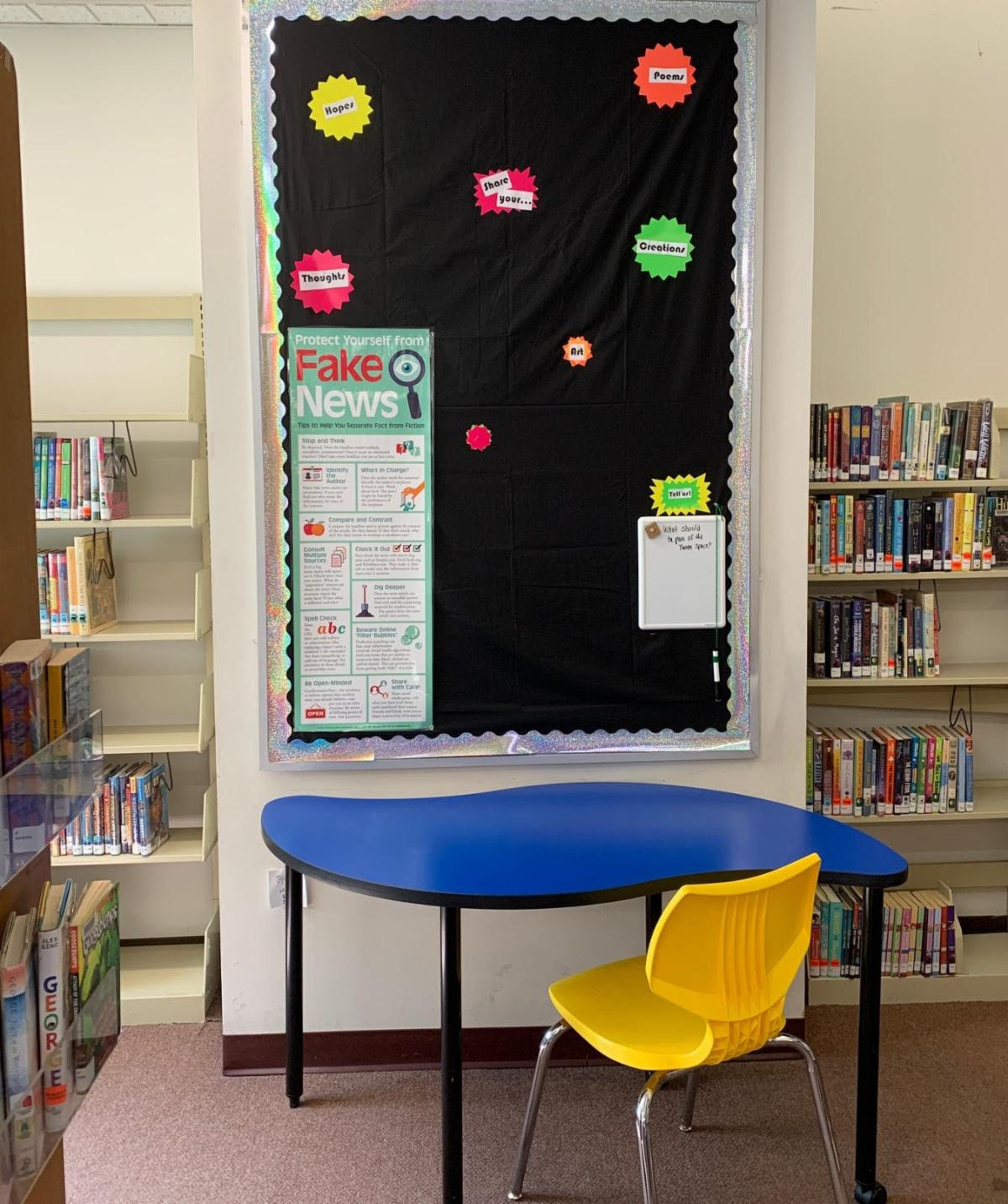 Did you know we have an Older Kids' Corner in the Children's room? This space is aimed at older kids who want a space of their own in the library but who aren't old enough to hang out in the Teen Room. Older kids can read, study, and hang out, as well as interact with our bulletin board. Please note that an adult must accompany all kids under the age of 10 and should remain in the Children's Room. Kids ages 10 and older may use the library independantly.
Our children's room also has an exciting selection of books for older kids -- and we are constantly ordering the latest fiction, nonfiction, and graphic novels. Come on in and browse the collection and say hello!
We also offer exciting programs for older kids in grades 3-6. Keep reading to see all the exciting things the library has to offer for older kids!
New Books for Older Kids
Programs for Older Kids
All programming and services for older kids are aimed at kids in grades 3-6). Please note, all programs are subject to change. Information will be updated immediately if any changes occur. Click on a program below to learn more!
Recurring Events
Loot Bags
Have you ever wanted a monthly subscription box, but couldn't buy it? That's where we come in. You must register for each month's loot bag separately, by current grade level. Registration for each month's loot bag goes live the first day of each month and closes on the last day of the month.
Upcoming Themes:
June - Camp iRead (to kick off summer reading)
July - Camp Walden (for fancy campers)
August - Camp Half-Blood (for those who like a little magic with their summer camp)
What does a loot bag come with?
2 library books (prechecked out to your library card)
1 book to keep
Coloring & activity sheets
Other goodies to fit the theme
Return the two library books and keep everything else!
When are Loot Bags available?
All Loot Bags are filled during the last week of each month, after registration for that month closes. We strive to fill these as soon as possible. If you register during the last week of the month, you will receive your Loot Bag, but note that we will fill bags in the order of registration.
You will receive an email when your Loot Bag is ready for pickup.
The Wave Makerspace
Our Makerspace, "The Wave," is located adjacent to our Teen Room and has a wide array of options for older kids (as well as teens and adults). Visit our virtual page: The Wave Makerspace for more information. Drop-in hours are suspended for now, but we are open for scheduled appointments. Schedule a Makerspace Appointment here.
After School Movies
Join us on the first half day Wednesday of the month to enjoy fresh popped popcorn and an older kid movie. This program is designed for our older kids (grades 3-6) to watch while their grown up hangs out at the library.
---