Teen Programs
Teen programs are for grades 6-12 unless otherwise specified. Visit our online Events Calendar for current dates and times. Please note, all programs are subject to change. Information will be updated immediately if any changes occur.
Special Events | Regular Programs
---
Special Events
Missing summer already? Come to the library to make some friendship bracelets! One of our fabulously skilled Teen Volunteers will be available to help you work out a lovely design that'll make you feel like a little piece of summer is always with you!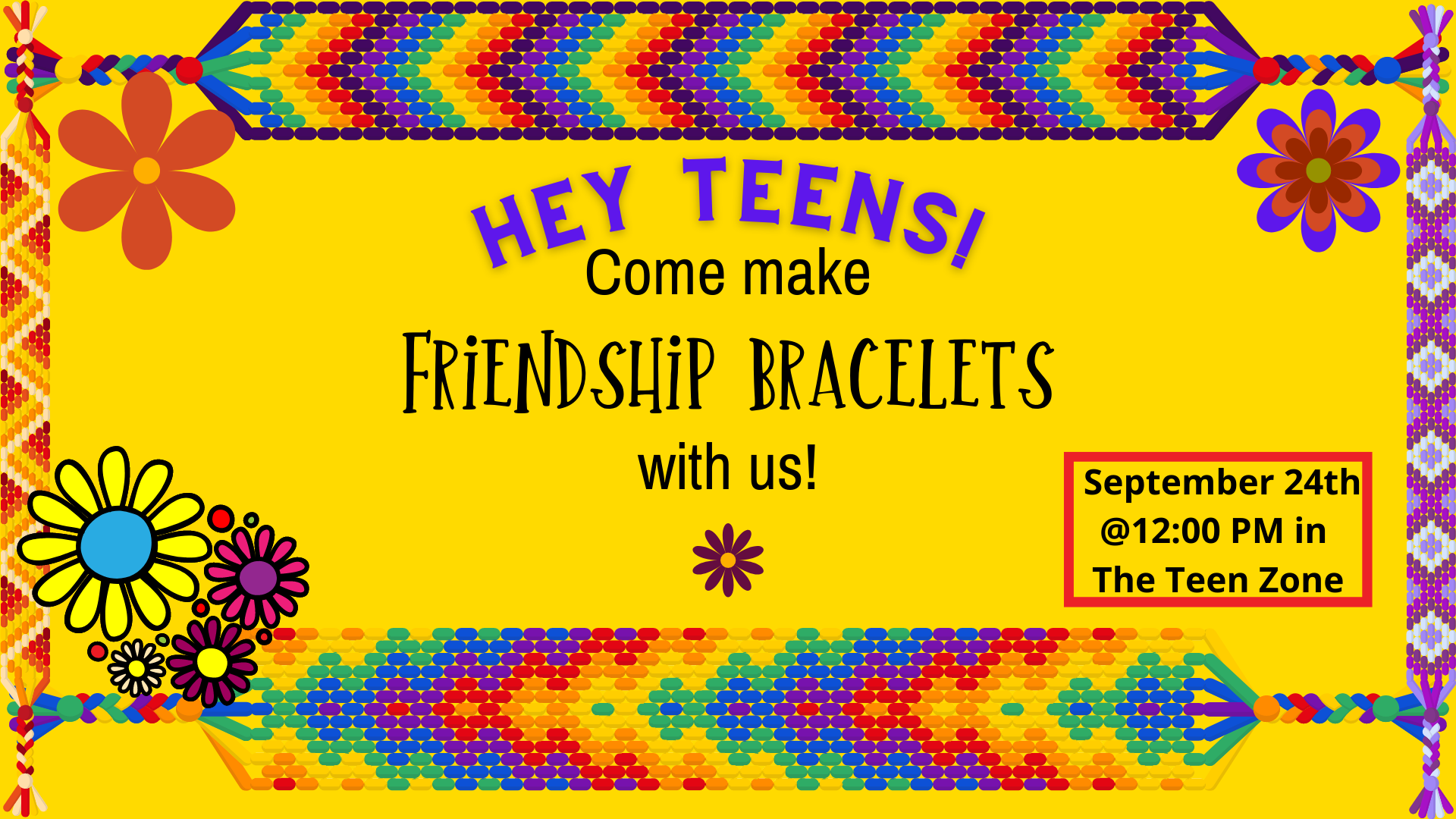 Join us from 1-4 PM for this OFFICIAL Mario Kart Tournament. The winner will get an ultra-super prize! RESCHEDULED from August!
Paint? Yes! Origami? Yes! Sand art? You betcha! We've got it all and more ready for Mega Teen Art Night! Come make and create with other teens in a no-stakes environment. No registration required.
---
Regular Programs
Click on a program to learn more about how you can game, tinker, volunteer, and explore at the Ventress Memorial Library.
---
Teen Board Game Nights!
Are you a pro at Settlers of Catan? Does playing Uno for hours with your friends sound like the ideal night out on the town? Come to the Ventress Memorial Library for Teen Board Game Night! Choose a game from our collection and play the night away! If there's a game you want to make sure is available for board game night, email the title of the game to Tori!
---
Dungeons & Dragons
In-Person Games
We are offering several D&D opportunities starting in September! Whether your a new or seasoned player, there's something for you at Ventress Memorial Library!
D&D for beginners/one-shot for beginners!
Red Campaign
Blue Campaign (starting in October!)
W run long campaigns and one-shot games. Players may register in the middle of long campaigns if space allows. Please note that all players are expected to follow the D&D Etiquette Guidelines. We also strongly encourage you to sign up for a free DnD Beyond Account. We also encourage you to sign up for our Discord server.
Virtual Super Dungeon - Summer 2022
Register for the Virtual D&D Super Dungeon this summer, June 29-August 19 2022. This event is hosted by Belmont Public Library in Belmont, MA, and is open to players across the country ages 11-21. Virtual Character Creation Workshops will be held in June. You can play with any of the 10+ DMs throughout the duration of the event. Learn more about virtual D&D here.
A rift in time has torn open the sky, connecting cultures and species spread out across 2 million years in a handcrafted D&D universe. Two societies will seek the tools necessary to seal away an ancient evil bent on purging the universe of free will: an ancient humanoid culture caught at the end of its cycle in a medieval-era timeline and a cycle born anew with warforged, genasi, and animalfolk pushing forward in an era of industry and invention. Can your heroes fight through time to save the multiverse? Or will the God of Order bring his ideal to fruition? Play any of 70+ games in this summer-long virtual Super Dungeon taken to a national scale, with teens and young adults joining the adventure from across the country.
Other Ways to Play
Please keep in mind that due to underenrollment, we have suspended virtual games as we shift back into in-person programming. If there is demand, we would welcome returning to virtual campaigns in the future. In addition to our in-person campaign and our one-off sessions (more dates TBA), we have an extensive collection of D&D 5E game books and board games.
Character Disclaimer
All players for campaigns must have their character sheet approved. We have players set up new characters for every campaign. Please note that while we strive to be as flexible as possible with character preference, we cannot accomodate every character request, but we welcome questions. We strive for a balance of power and characters that fit the specific campaign. No evil characters - no exceptions. The Dungeon Master reserves the right to make any necessary changes to character sheets. All character sheets will be made on D&D Beyond, and players will have access to their electronic character sheets after our campaigns for personal use. For more information, please read our Character Creation Rules.
Join Our Discord
All interested teens may join our Discord server - you do not need to be in an active campaign, just interested in D&D and a teen. Teens outside of Marshfield who have played, are playing, or are interested in our virtual games, may also join.
---
Loot Bags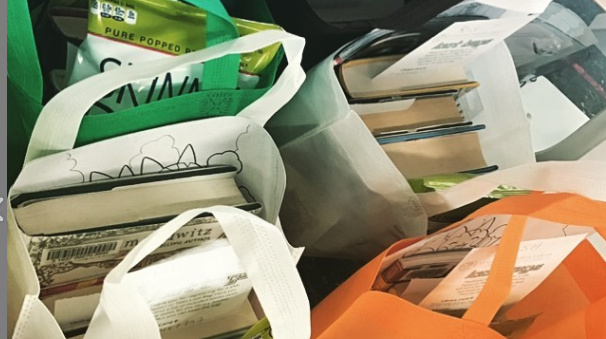 Loot Bags
Have you ever wanted a monthly subscription box, but couldn't buy it? That's where we come in. You must register for each month's loot bag separately, by current grade level. Registration for each month's loot bag goes live the first day of each month and closes on the last day of the month. Loot Bags are open to grades 3-12.
Upcoming Themes:
June - Camp iRead (to kick off summer reading)
July - Camp Walden (for fancy campers)
August - Camp Half-Blood (for those who like a little magic with their summer camp)
What does a loot bag come with?
2 library books (prechecked out to your library card)
1 book to keep
Coloring & activity sheets
Other goodies to fit the theme
Return the two library books and keep everything else!
When are Loot Bags available?
All Loot Bags are filled during the last week of each month, after registration for that month closes. We strive to fill these as soon as possible. If you register during the last week of the month, you will receive your Loot Bag, but note that we will fill bags in the order of registration.
You will receive an email when your Loot Bag is ready for pickup.
---
The TVs! : Teen Leaders of Ventress Memorial Library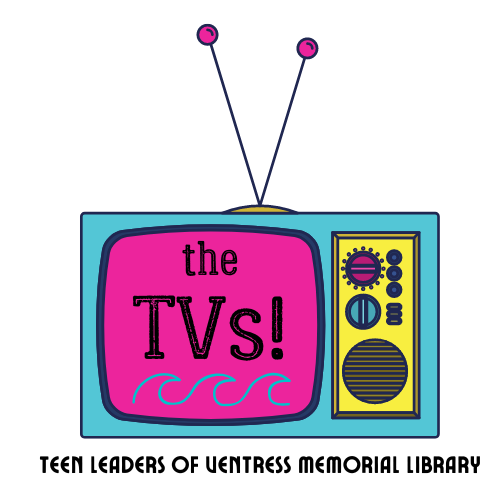 Get experience planning programs and working together in a team while you share your voice and what matters to you! With support from the Teen Services Librarian, the TVs! will work together to make teen programs by teens, for teens. TVs! will also help the library by voting on books and games to add to our collection, brainstorm ways to boost engagement with other teens in the community, and continuously make the Teen Zone a safe and welcoming space for all!
We meet the second Wednesday of each month from 6:00 - 7:00 p.m. unless otherwise noted. View our Events Calendar for specific dates.
---
Volunteering
We appreciate the work our wonderful volunteers do for our library. Teens in grades 7-12 are welcome to volunteer at the library - you can fill out a teen volunteer application here. Whether you volunteer a little or a lot, we have a variety of fun and exciting options for you. If you're 18, you can apply to be an adult volunteer - download the adult application here. If you're a teen, click here for more information.
---
The Wave Makerspace
Our Makerspace, "The Wave," is located adjacent to our Teen Room and has a wide array of options for teens (as well as older kids and adults). Visit our virtual page: The Wave Makerspace for more information. Makerspace open hours are from 1-3 PM on Tuesdays and 3-5 PM on Wednesdays. We are also available for scheduled appointments. Schedule a Makerspace Appointment here.
---