Children's Services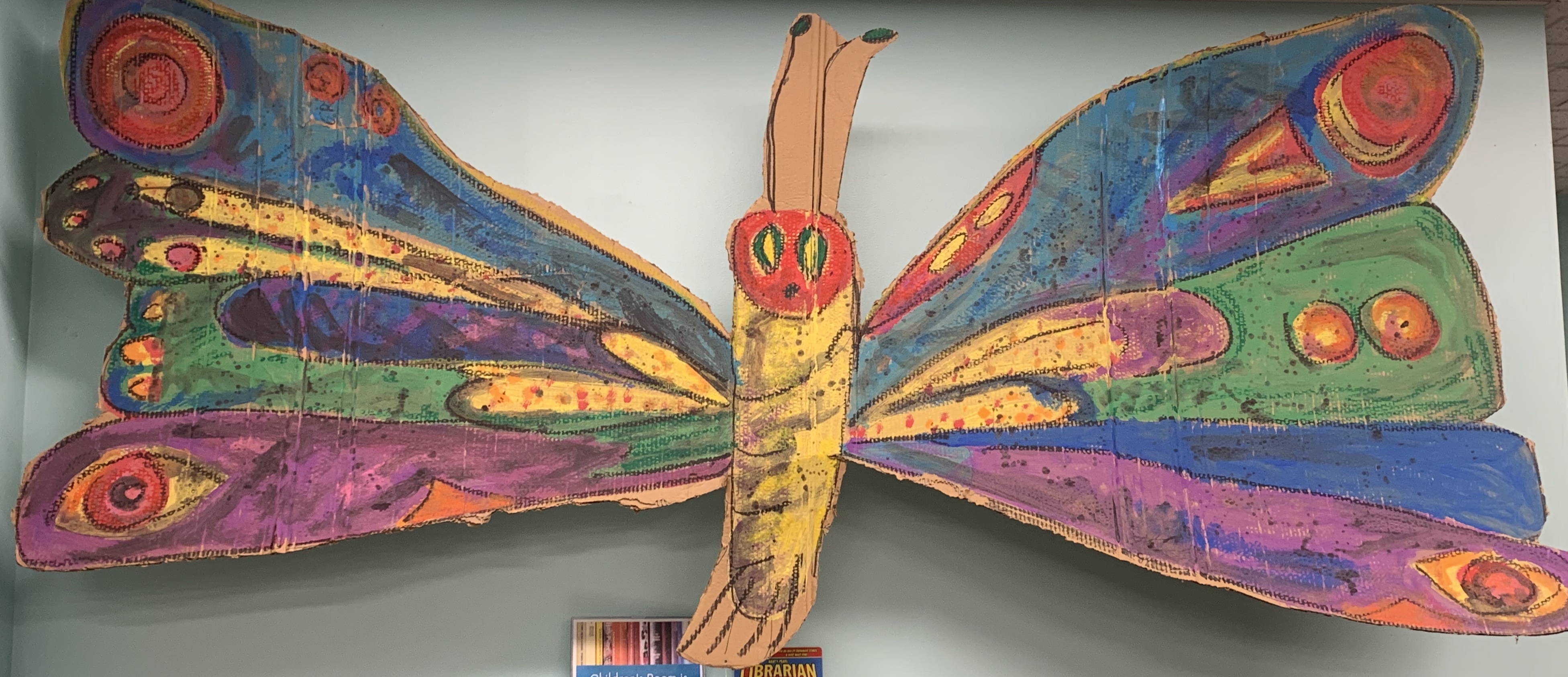 Looking forward to visiting us?
The children's room is open for browsing when ever the library is open!
We can't wait to see you!
Please be aware that while we are open and excited to see you, there are limited materials in the children's room. Toys are not available. We will have coloring items for children as well as a few study tables.
If you are looking for some fun new items for playing with at home, please ask us about our educational and unplugged backpacks!
---
What's new?
December
We are always happy to put books on hold for you! Please don't hesitate to reach out and give us a call!
(781) 834-5535
The Children's Department is happy to unveil our December calendar!
Registration is still open for any programs for the last week of october!
You can view and print our DECEMBER calendar HERE!
Wondering what's going on at the children's room? Check out and like the
Ventress Kids Facebook page, as well as Instagram and Twitter.
Registration is required for most of our fun programs and events
Upcoming Events
Olaf's Frozen Adventure- 11/27/21
Join us for a special showing of Olaf's Frozen Adventure! Snacks and crafts will be available. All ages welcome. Registration for everyone attending, including adults, is required. You may register at the door if there is space.
---
Dyslexia Awareness; Creating Confident Readers- 12/2/21
Did you know that dyslexia is the most common learning disability and affects about 1 in 5 children? Join us for a presentation focused on dyslexia awareness and creating confident readers! This presentation will focus on: breaking down the definition of dyslexia, common myths, signs of dyslexia at different ages, effective interventions for dyslexia, and recommendations and resources. There will also be time for Q&A. You will leave with an understanding of dyslexia, as well as best ways to support your reader. Registration is required.
---
Tween Makers- 12/7/21
Tweens in grades 3-6 are welcome to sign up for a half-hour slot to try something new in The Wave Makerspace. Tweens ages 10 and up may attend alone or with a parent or adult caregiver. Below is a list of things you might try:
Learn how to 3D Print (many prints take longer than a half hour; participants may start a print then pick it up when it is ready)
Learn how to use the Cricut (cut out adhesive vinyl or an iron on to add a personal touch to an item of yours)
Try out the Go Pro (practice using the camera and making a video on our iMac)
Tinker with our Tech Kits (we have Little Bits, Snap Circuits, Mini Robots, and more!)
Get Crafty (we have pearler beads, yarn, crochet needles, bracelet making, and paper crafts)
How It Works
Due to the hands-on nature of this program, registration is required. Please note that advance registration guarantees an available slot. Drop-ins may be allowed if space is available. Tweens may bring a sibling or a friend (also in grades 3-6). Tweens younger than ten must have an adult join them. Ages 10 and up may be in the library without an adult. Parents or caregivers may attend if interested, but are not required to attend. There is a maximum of three participants, including the adult.
---
Tween Crafternoon- 12/8/21
Looking for something fun to do on Marshfield's early release day? Join us for a special TWEEN only crafternoon! We will be setting up the Children's Program Room with various craft supplies and providing ideas - or you can come with your own ideas and make something with what we've got! This a not a librarian led program.
This is a program specifically for children in grades 3 - 6. No registration required, sign in at the door.
---
Solstice Party- 12/18/21
Join us for our first day of winter celebration! This event is for children in grades K-6 and their families. Any children under ten must be accompanied by an adult. There will be snacks, snowflakes, slime making, and other fun!
Registration for everyone attending, including adults, is required.
---
Wall-E- 12/28/21
Looking for something do do while the kids are out of school? Come watch Pixar's Wall-E with us! We'll have fresh popcorn, crafts, and coloring sheets available while we watch the movie!
No registration required, sign in at the door.
---
Fire & Ice Mad Science- 12/29/21
This spectacular show thrills audiences with impressive science experiments. The event includes foggy dry ice storms and demonstrates how giant beach balls can float in the air. Students are amazed by sizzling, shivering scissors and special bubbly showers! This program is best for ages 4 and up!
Registration is required for everyone who will attend, including adults.
---
New Year's Eve Party- 12/30/21
We are so excited to host a family New Year's Eve Party! Join us for a lively New Year's dance playlist, some snacks, crafts, and a special New Year's countdown! This event is best for children ages 0 - 5. Older siblings welcome.
Registration for everyone attending is required, including adults.
---
We are excited to offer iVOX books that move!
iVOX is a children's book app for ages 3-8, which delights and engages curious young minds with the latest in storytelling technology. Children can follow along with the story while interacting with characters and scenes—immersing them in the narrative like never before.
Whether as a motivational tool for young readers or simply to add a bit more magic to the reading experience, iVOX is a learning tool that benefits children of all ages.
Available for both iOS and Android, iVOX is an extension of the trusted and popular VOX Books brand. Simply download the app, select a book and tap on the cover to bring favorite stories to life.
Follow the prompts after installing the app to access all of the fun books that are offered!
Please be aware that you will need your library card number and pin to access our account.
iVOX (& VOX too!) have recently won two awards.

---
Keep your eye on our programs tab for info about upcoming and current programs!
*****
The Children's Department of the Ventress Memorial Library serves children ages 0-12, as well as caregivers and teachers. Our resources and programs serve to encourage literacy, spark creativity, and instill a love of lifelong learning.
If you need help selecting books, please call us or stop by in person for lists or ideas of our favorite books!
---