We are excited to offer iVOX books that move!
On a desktop computer you can follow this link to try out these cool books!
iVOX is a children's book app for ages 3-8, which delights and engages curious young minds with the latest in storytelling technology. Children can follow along with the story while interacting with characters and scenes—immersing them in the narrative like never before.
Whether as a motivational tool for young readers or simply to add a bit more magic to the reading experience, iVOX is a learning tool that benefits children of all ages.
Available for both iOS and Android, iVOX is an extension of the trusted and popular VOX Books brand.
Download the app, select a book and tap on the cover to bring favorite stories to life.
Follow the prompts after installing the app to access all of the fun books that are offered!
Please be aware that you will need your library card number and pin to access our account.
iVOX (& VOX too!) have recently won two awards.

---
April begins with National Library Week!
Ancient libraries are really cool to learn about. Let your imagination soar as you check out these links!
Since we are celebrating National Library week, here are some fun and funky libraries to learn about! Who knew buildings could be so exciting?
Geisel Library at UC San Deigo
Joe and Rita Mansueto Library of the University of Chicago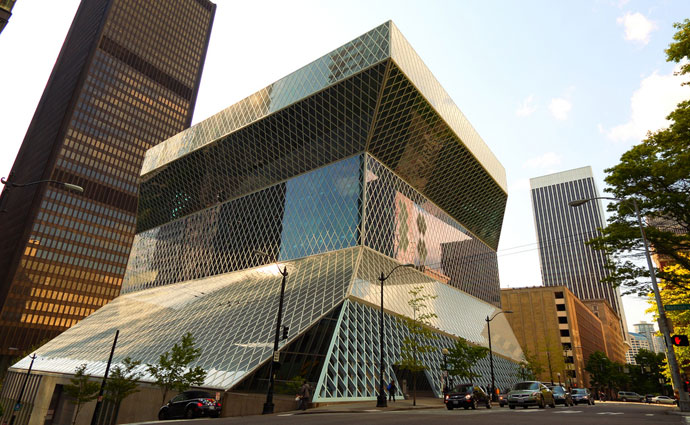 Seattle Public Library Central branch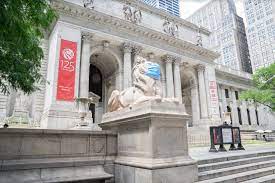 During April we will be learning about famous librarians!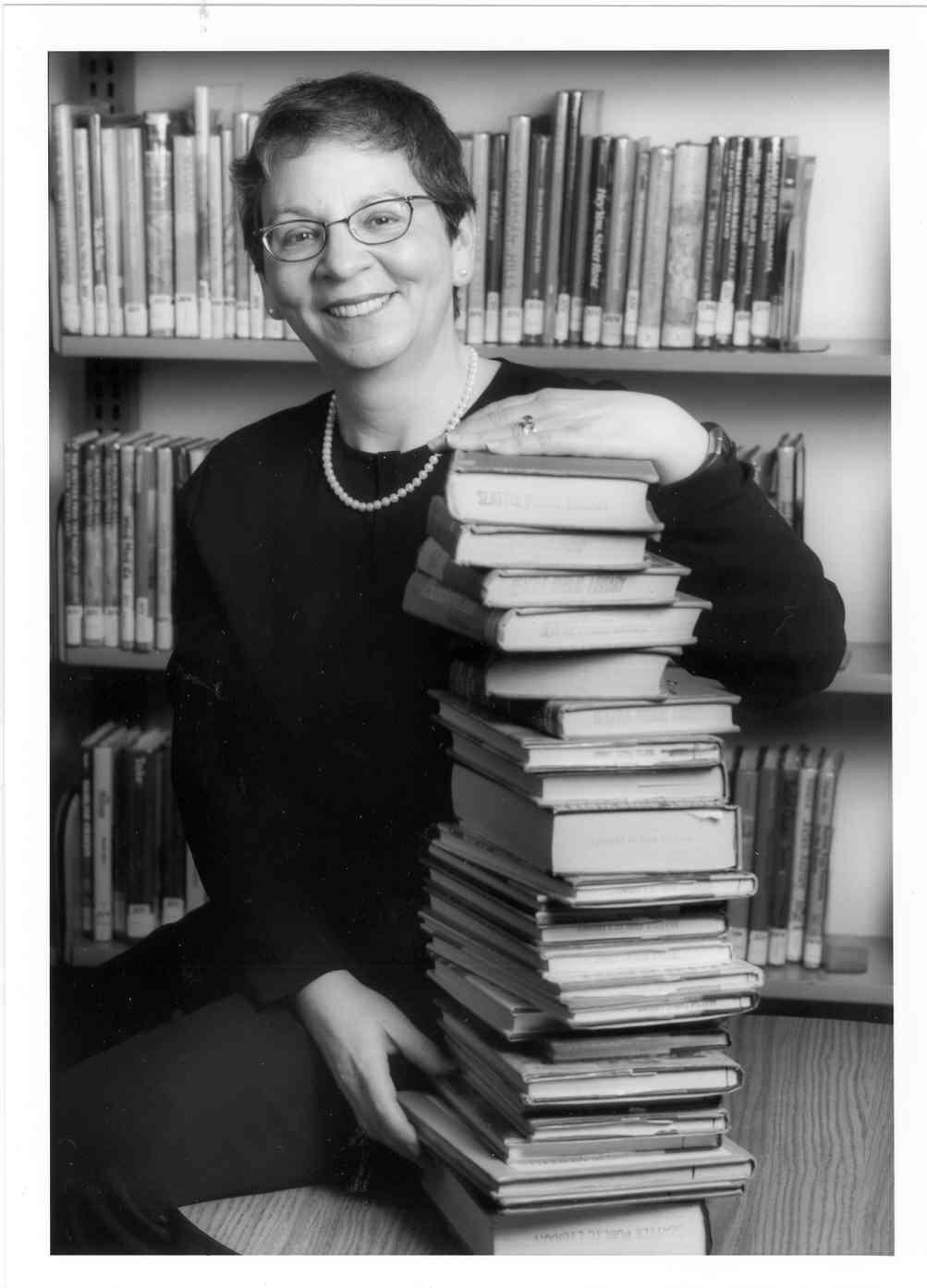 Nancy Pearl
Born January 12, 1945
Joanna Cole
August 11, 1944 – July 12, 2020
Before writing her famous Magic School Bus series, Joanna was an elementary school librarian in Brooklyn! You can find many of her books in our collection! Stop on by and check some out!!
Educational Paperback Association biography
March is Women's History Month!
Join us as we learn about some amazing women who have contributed to the world around us!
Beverly Cleary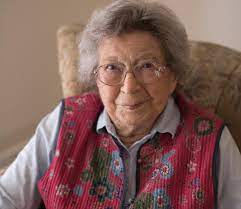 April 12, 1916 – March 25, 2021
Beverly Cleary was an american author and award winner. She wrote over 40 books! Those books have sold 91 million copies worldwide! You may not even realize some of your favorite stories and characters came from her imagination!
Duckster's Beverly Cleary's Biography
Publication Order of Cleary's books
ReadingRocket's Beverly Cleary Interview
Anandi Gopal Joshi
March 31 1865 – February 26 1887
Anandi was the first Indian woman to practice western medicine. It is believed she may even be the first Indian woman to come to the United States. She began her studies at the age of 19 after losing a child to lack of medical care. In 1886 Anandi returned to India and was appointed as the phisician in charge of the woman's ward of the local Albert Edward hospital.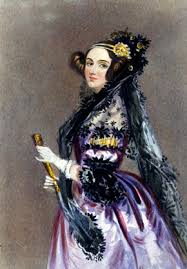 Ada Lovelace
December 10, 1815 - November 27 1852
Ada Lovelace was a mathematician and writer known for publishing the first algorithm meant to be carried out by the Analytical Engine - which was to be a mechanical general purpose computer. She is widely considered one of the first computer programmers.
Mary Anning
May 21 1799- March 9 1847
Mary Anning was an English fossil collector, dealer and paleontologist who became knownaround the world for finds she made on and around the cliffs along the English Channel at Lyme Regis. She found the first correctly identified Ichthyosaurus skeleton as well as one of the first full plesiosaurus skeleton! You can learn more about her on these cool websites.
Extracredits- Mary Anning Video
Maddie Moate's Mary Anning Video
---
February is Black History Month!
Follow along and have some fun with us as we learn about some amazing people who have contributed to history in so many exciting ways! Every friday in February we will be highlighting two new people!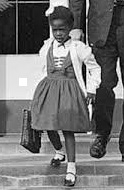 Ruby Bridges
was the first black American to integrate an elementary school in the south, in 1960. Ruby is also a lifelong activist for racial equality.
Duckster's Biography about Ruby
Hank Aaron
was a professional baseball player who played in Major League Baseball for 23 seasons. He hit 755 career home runs and held the record for 33 years!
Britannica Kids Biography-Hank Aaron
Notable Biographies-Hank Aaron
Goose, Goose, Duck-Hank Aaron song
Faith Ringgold
Is an American artist who's works include writing, painting, and mixed media sculpture! Her well known quilt work has inspired many children's books! There is so much great information about this amazingly creative woman! Here are a few links to get you started!
Getting To Know Faith Ringgold Video for kids
Faith Ringgold Britannica Kids
Walter Dean Myers
Was a writer of Children's books. He was best known for his Young Adult literature. He won the Coretta Scott King and African-American authors awards FIVE times! There is a lot of great information about him, as well as all the thought provoking books he wrote. Here are some links to get you started!
Walter Dean Myer Facts for Kids
Reading Rockets: A video interview
Walter Dean Myers Britannica Kids
Shirley Chisholm
Was an American politician, educator and author. She became the first black woman to be elected to the United states congress in 1968!
Shirley's Wikipedia page- A comprehensive jumping off point for lots of GREAT biographical information!
Britannica Kids page about Shirley
National Women's history Museum Page about Shirley
Untold Black Histories Video: Shirley Chisholm
The legacy of Shirley Chisholm PBS video
Jesse Owens
Was a four time Olympic gold medalist in 1936 an American track and field athlete!
Jesse's Wikipedia page- A comprehensive jumping off point for lots of GREAT biographical information!
Britannica Kid's Jesse Owens page
Biography.com- Jesse Owens page
The Wise Channel Jesse Owens video
Insightful Black History's Jesse Owens Video
Mae C. Jemison
Is an American astronaut and phisician. She was the first African American woman to be admitted into NASA's astronaut training program in 1987. To learn more about her please take a tour through these links!
Mae's Wikipedia page- A comprehensive jumping off point for lots of GREAT biographical information!
National Women's History Museum Biography page about Mae!
Mae speaking about wanting to go into space!
Mae Among the Stars read aloud video of a book inspired by Mae!
Girls, Women & STEM a talk with Mae C. Jemison and Rebecca Pringle
John Lewis
Was an American politician, statesman, and civil rights activist and leader. Lewis was one of the 'Big 6' leaders whose groups organized the 1963 March on Washington. To learn more about him please take a tour through these links
John's Wikipedia page- a comprehensive jumping off point for lots of GREAT biographical information!
Britannica Kids Biography page on John Lewis
ACLU's biography of John Lewis
Artist's natural portrait of John Lewis
Congressman Lewis answers children's questions about his life
Black History Month Cartoons for students- John Lewis
Titles in our network by or about John Lewis for Children, Teens and Adults
---
Dance PARTY Day!!
Once a month we will be featuring a playlist with a theme! Join us in an at home dance party! Send us videos of your dance moves or share your favorite songs, maybe they will be featured in an upcoming playlist!! Guesses to this month's theme can be added to our facebook post (ventresskids) photos and songs can be sent to vmlchild@gmail.com! We love to hear from you!
---
BOOK BINGO
Interested in reading something new? Join us by playing Book Bingo! Click the photo for a printable PDF version. The best part is... you can use these books to join our other reading challenges! There is no prize for book bingo, but please let us know if you find any great books! We are always happy to hear reccomendations!
---
We rang in the new year with a super fun playlist! Incase you missed it on our social media sites, we are sharing it here as well! Both links are the same, we've made it available on both Youtube and Spotify! Check back often, we are hoping to fill 2021 with a new playlist monthly!
---
Do you like animals?
We just found this great website full of web cams from all over the world. Peek in on cool animals, mammals and even natural environments. Miss Wendy reccomends the kitten rescue streams!
Click here to explore all the cool livestreams!
---