Friends of the Ventress Library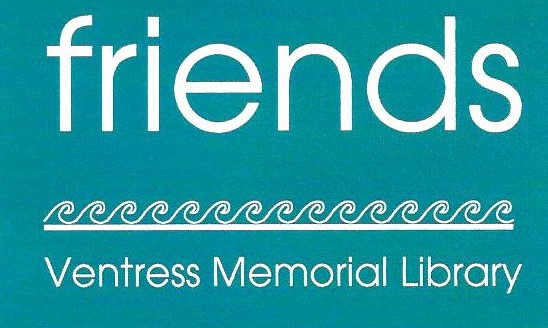 Who we are:
The Friends of the Ventress Memorial Library is a 501c3 volunteer organization open to all members of the community.
The Friends support the library through fundraising, advocacy, and program sponsorships.
We're an important source of funding for the library. Did you know that less than 1% of the Town's budget is allocated to the library?
What we do:
Donate money each year to help fund the library's collection of books and MORE!
Raise funds through Book Sales, Book Auctions, and Fundraising Events
Sponsor Children's Programs
Sponsor Adult Concerts, Lectures, & Performances
Purchase 14 Museum Passes annually
Fund Staff Development & Training
Provide a $500 Scholarship to a Marshfield High School Senior
How you can help:
DONATE

o Your membership or one time donation are tax deductible within the extent allowed by the law. Click here to download a form which you can complete and return with your check made out to the Friends of the Ventress Memorial Library or click on the Donate Button Below to use a credit, debit or PayPal account to donate to the Friends.

VOLUNTEER

We have opportunities to meet any commitment level and schedule! If you are interested, fill out the volunteer form below!

PARTICIPATE

Come to a meeting – 1st Wednesday of each month September thru June!

AMAZON SMILE

Click on this link and you will automatically designate that 0.5% of your purchases on Amazon are donated to the Friends of the Ventress Memorial Library
Like us on Facebook to learn more!
Click here to view our 2019 Annual Report.
---
Donate to the Ventress Library Friends!
---
Volunteer Form
Interested in assisting the Friends of the Ventress Memorial Library?
---